The Day 2 of the Testμ Conference started with a special keynote from Maaret Pyhäjärvi, Principal Test Engineer, Vaisala, with our host, Manoj Kumar, VP Developer Relations, LambdaTest.
Maaret has been in the testing industry for more than 25+ years and keeps doing a fantastic job of shaping different proposals. She is a markable educator and an up strong advocate for diversity. She has appeared at 500+ conferences.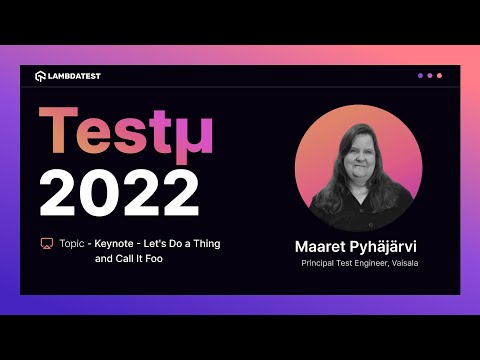 Maaret speaks a lot in conferences while staying at home. It was something of extra credit on top of her job. Being a testing practitioner by identity, she asserts that she got the opportunity to hear from many individuals beginning their careers as testers at various companies. She also claims that she cannot think of a better profession for herself than testing. Maaret picks up this conference opportunity to break the difficulties in explaining the testing. She always uses exciting words to deliver the work she does and the discoveries she makes.