In this insightful session of the Testµ conference, Sai Krishna, Lead Consultant, Thoughtworks, and Srinivasan Sekar, Lead Consultant, Thoughtworks, shared on Appium Endgame and what will be next.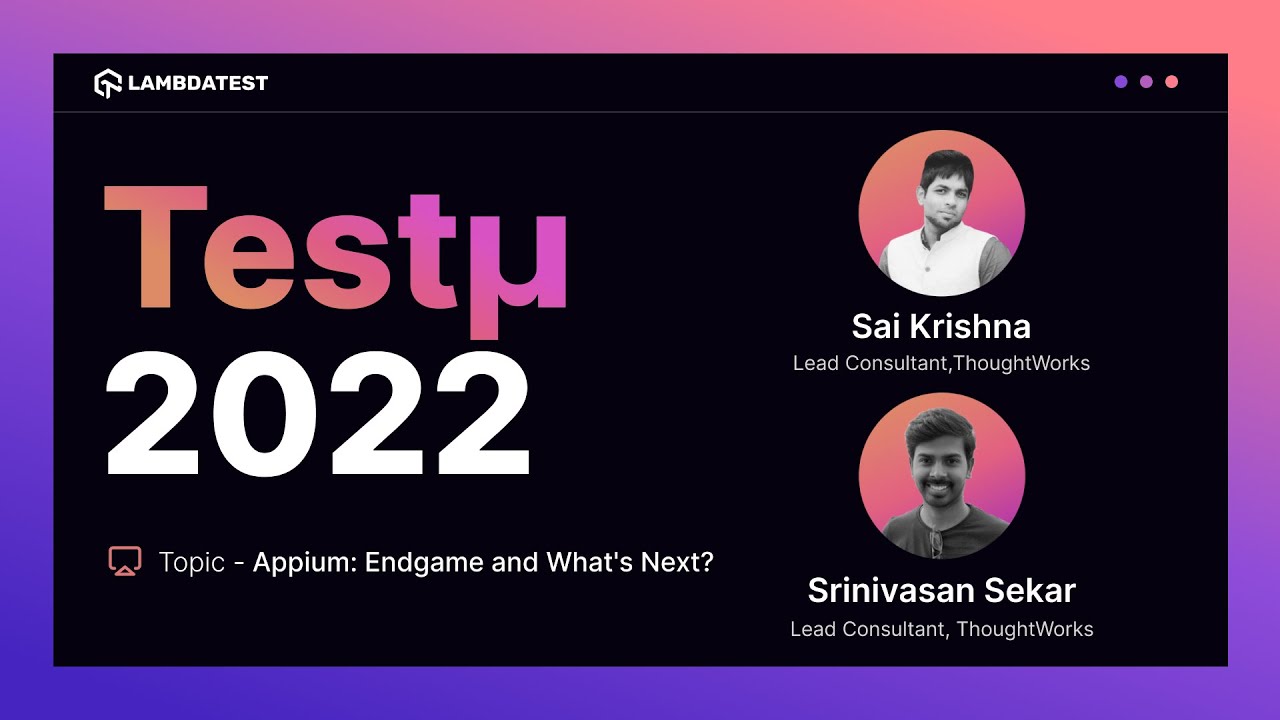 With 12 years of expertise, Sai Krishna is a Lead Consultant at ThoughtWorks. He has spent a lot of time developing automation frameworks and testing mobile applications. He enjoys contributing to Open Source technologies. He participates actively in Appium and is a member of the Appium organization.
At ThoughtWorks, Srinivasan Sekar is a Lead Consultant with 11 years of experience. He specializes in creating frameworks for automation. He evaluated several mobile and web applications. He enjoys adding open-source projects. He is a member of Appium.
Srinivasan started the talk by: